Home made implies "being made at home"..
In My Kitchen, my Chef Hand Makes most of his items (let's be realistic, I said most not all).. He especially enjoys "hand-making" hors d'ouvres items because he loves to put his unique twist on common item. One of them being "Pigs in a Blanket" (thinks of Geico AD and giggles) Chef comments that some simple foods will never lose it appeal, so it's important to give them a little update and have since made many variations, over our years of Catering.
***
For The Wedding this weekend, he made a Sausage in a Blanket.. YUM!!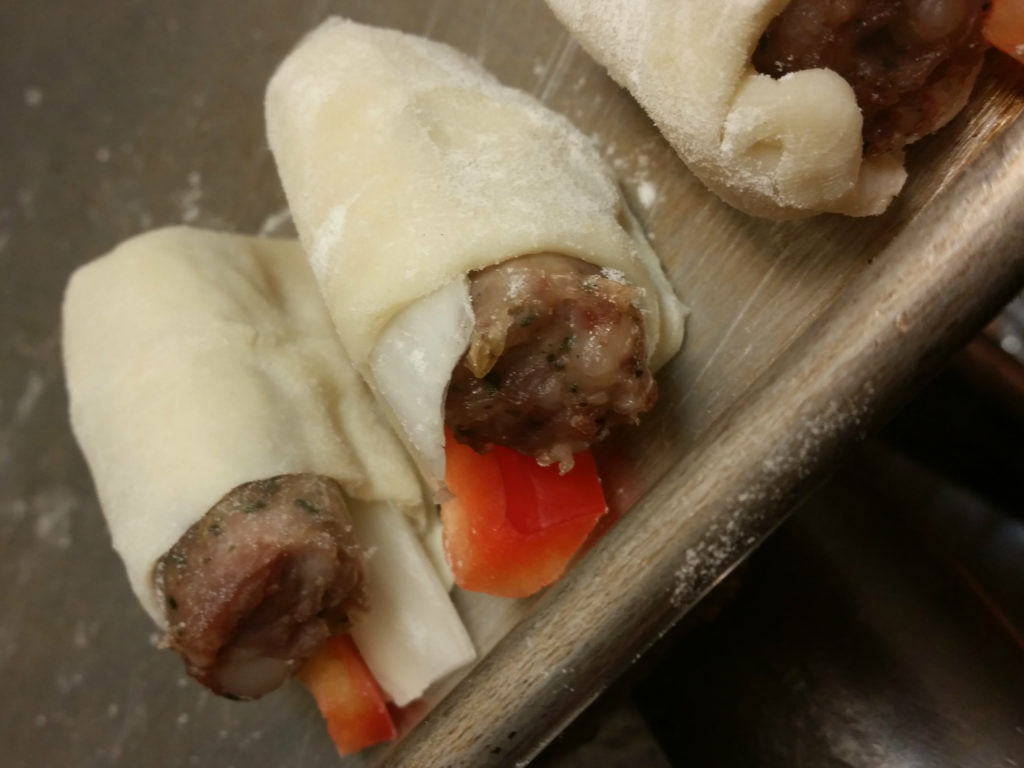 ***
I try to convey this to my clients (catering) and customers (restaurant), that everything is made to order here. So for my Catered Clients, I ask them to keep that in mind when pricing out other places, always compare apples to apples, it's the only way you will get the best value for what you can afford. For my Restaurant Customers, it's a bit more difficult because a la carte service – NOBODY wants to wait. However, EVERYTHING is done to order. If you order our Grilled Chicken Entree, that chicken is grilled at time create your plate, the slaw on the crab cake is done at the time of plating. Most of our clientele loves this, others who do not understand, will complain that it takes too long but enjoy it once it arrives.. <3
***
FYI: My title of Official Taster is still solid.
See you soon
Hugs
D