Restaurant • Banquet Hall • Catering
106-17 Metropolitan Ave, 
Forest Hills, NY 11375
TEL: (718) 544-5644
Chef Joe and Dhanny Palma bring their off-premise catering experience to this beautiful banquet space. Our restaurant menu has a Italian-Caribbean flair providing flavor forward food.
We serve Italian-Caribbean dishes in a white-tablecloth setting, with catering space & outdoor seating. Our banquet hall seats 50+ people and is perfect for all types of events including weddings, baby showers, Sweet 16 parties, birthday parties, corporate events or anniversaries.
We welcome the opportunity to provide you with a wonderful, memorable experience.
This Is Your Day
Weddings
I'm married to my best friend. I love weddings and I love planning weddings. Let me help guide you to having your perfect wedding.
— Dhanny Palma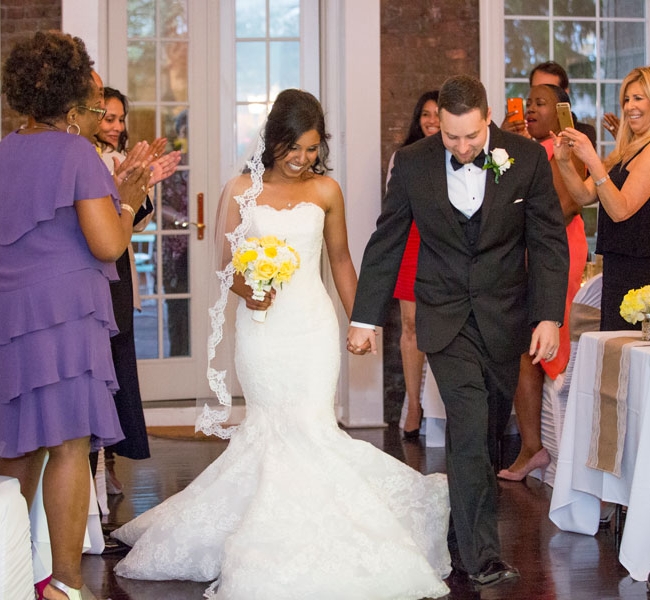 I often get calls from couples saying that they're planning a "small wedding" or a "simple wedding"… I quickly correct them by letting them know that it is still a wedding, no matter size or budget. Whether it is 100 people or 12 people (yes, I've done one of those). This is your day! You are choosing to marry someone for better or worse; for sickness and health.
Yep, I am a traditional kinda girl.
Here in Our Kitchen, weddings are as intimate or as lively as you'd like them to be. Chef and I are at your Service and will help with every aspect. Our backyard is a perfect setting for Ceremonies or Cocktail.
Save the Mess, Have it Catered
Thanksgiving @ My Kitchen
You're invited to Thanksgiving dinner at My Kitchen.
Join us at the restaurant or have your meal catered. (6-person minimum for catered dinner.) For more information or to make a reservation please complete the form below our call us at (718) 544-5644.
Banquet Hall &
Event Space
Weddings, Baby Shower, Sweet 16 Parties, Birthday Parties, Corporate Events or Anniversaries
We welcome the opportunity to provide you with a wonderful, memorable experience. Guests will enjoy the convenient location, the warm and inviting space, attentive service, and a sumptuous dining experience.

Give us a call now.
(718) 544-5644