Weddings
Celebrate Your Special Day
Here at My Kitchen, weddings are as intimate or as lively as you'd like them to be. We will help with every aspect.
We look forward to making your day beautiful.
Our backyard is a perfect setting for Ceremonies or Cocktail and Day Time Receptions.
Schedule an appointment with your other half and come in to see if we'll be a perfect fit for you.
— Chef Yvan Lemoine and Rebecca Sussman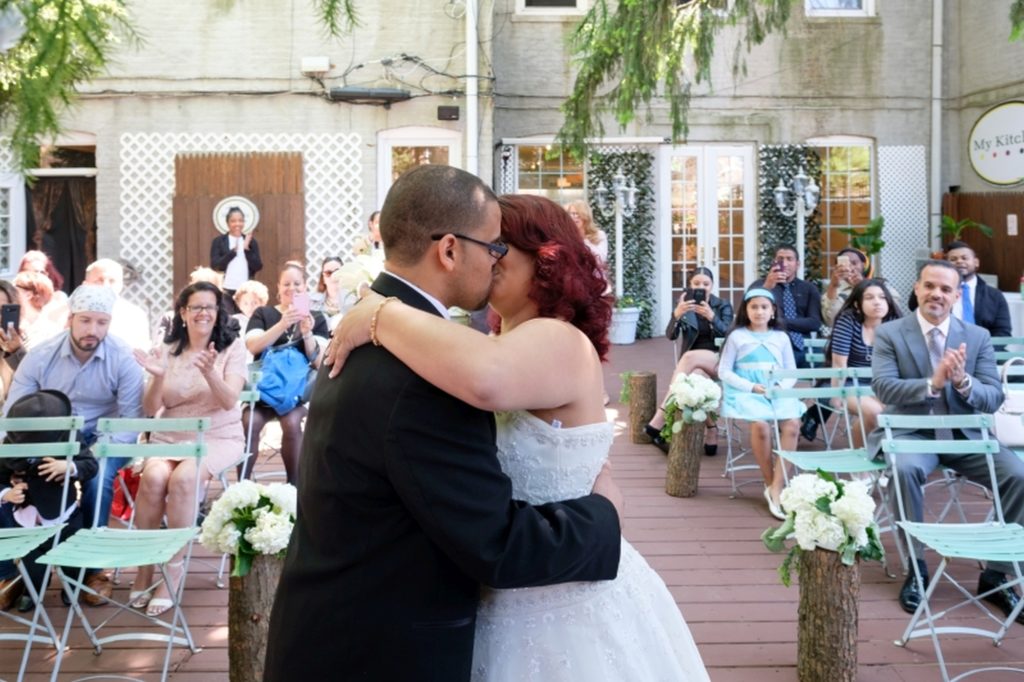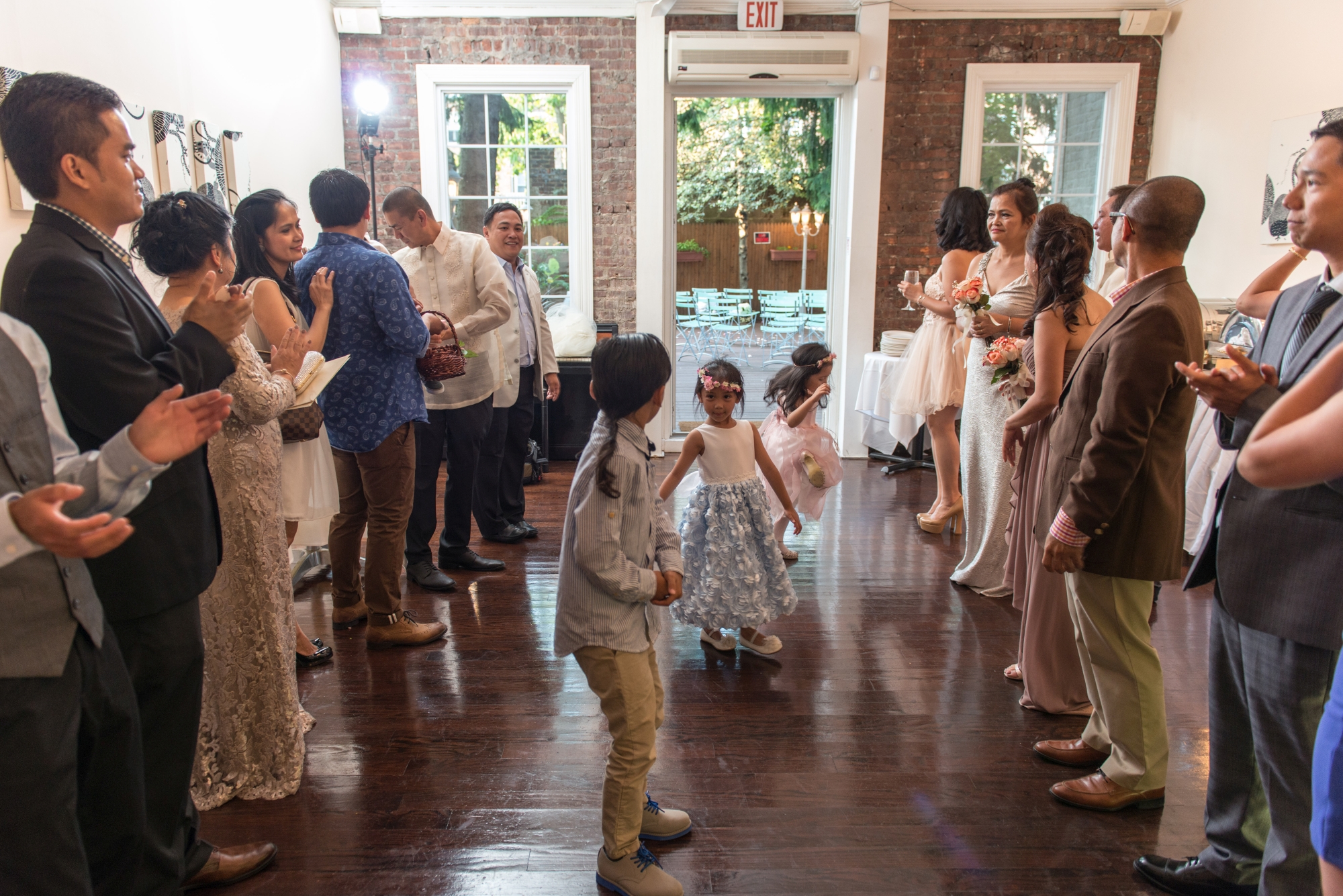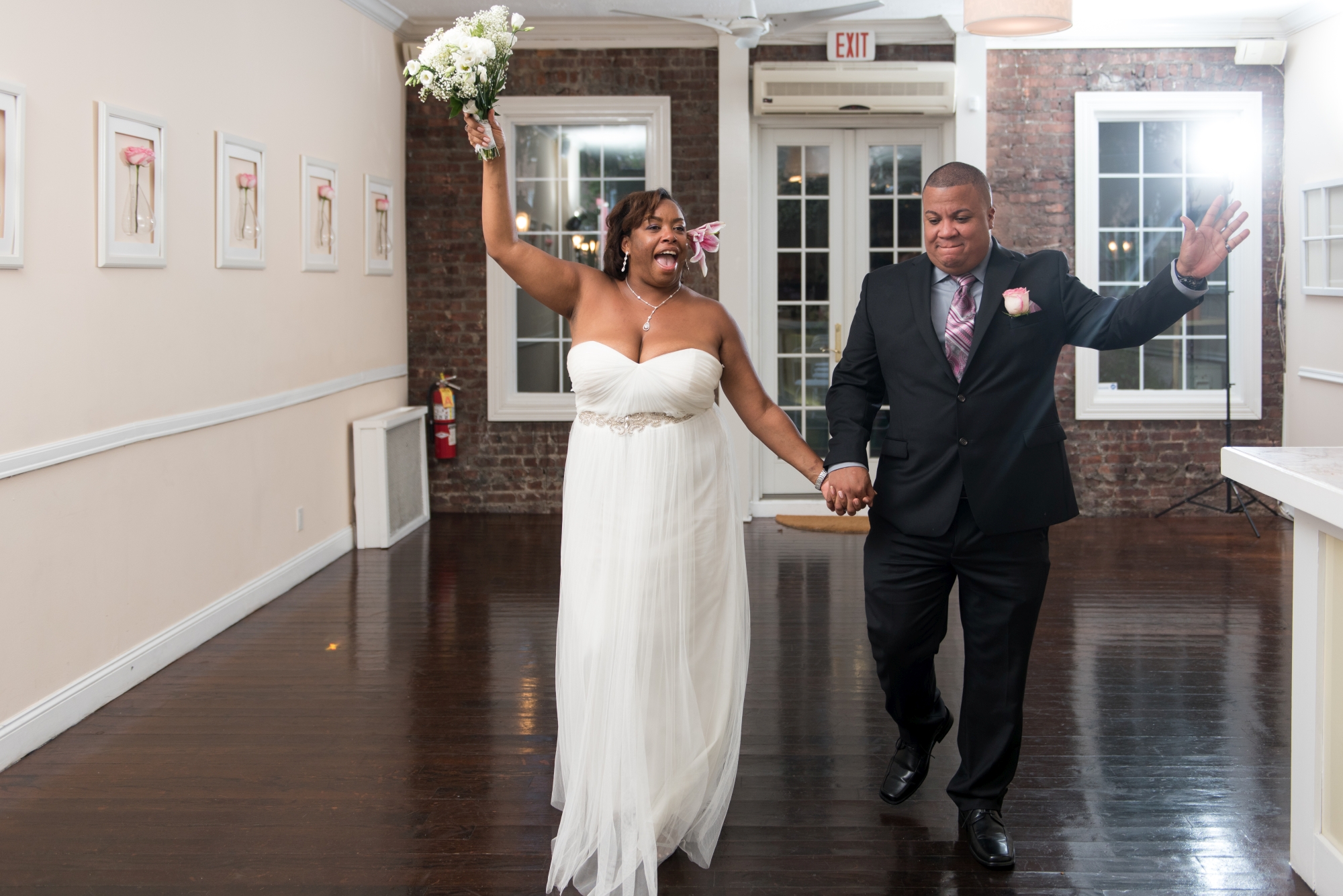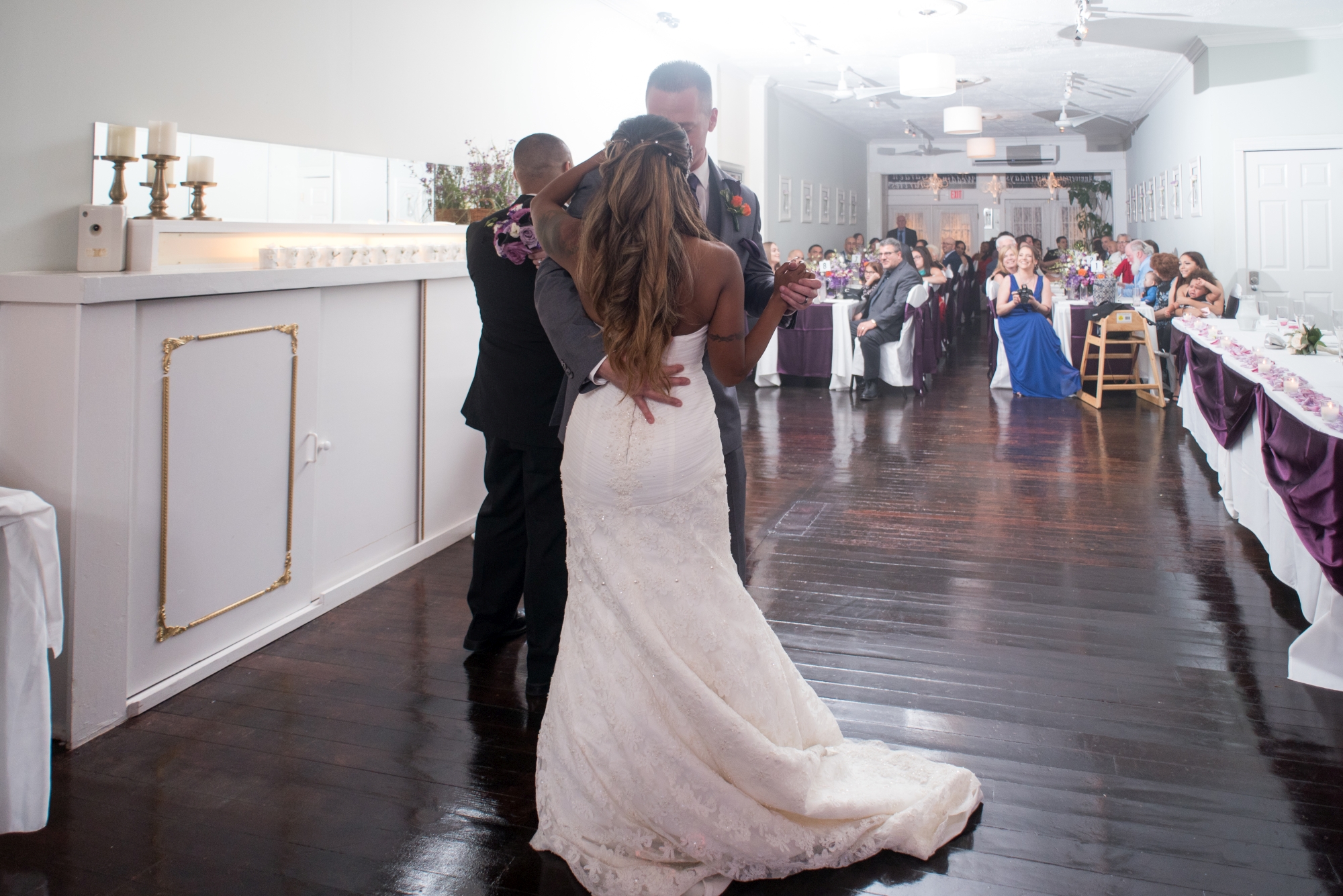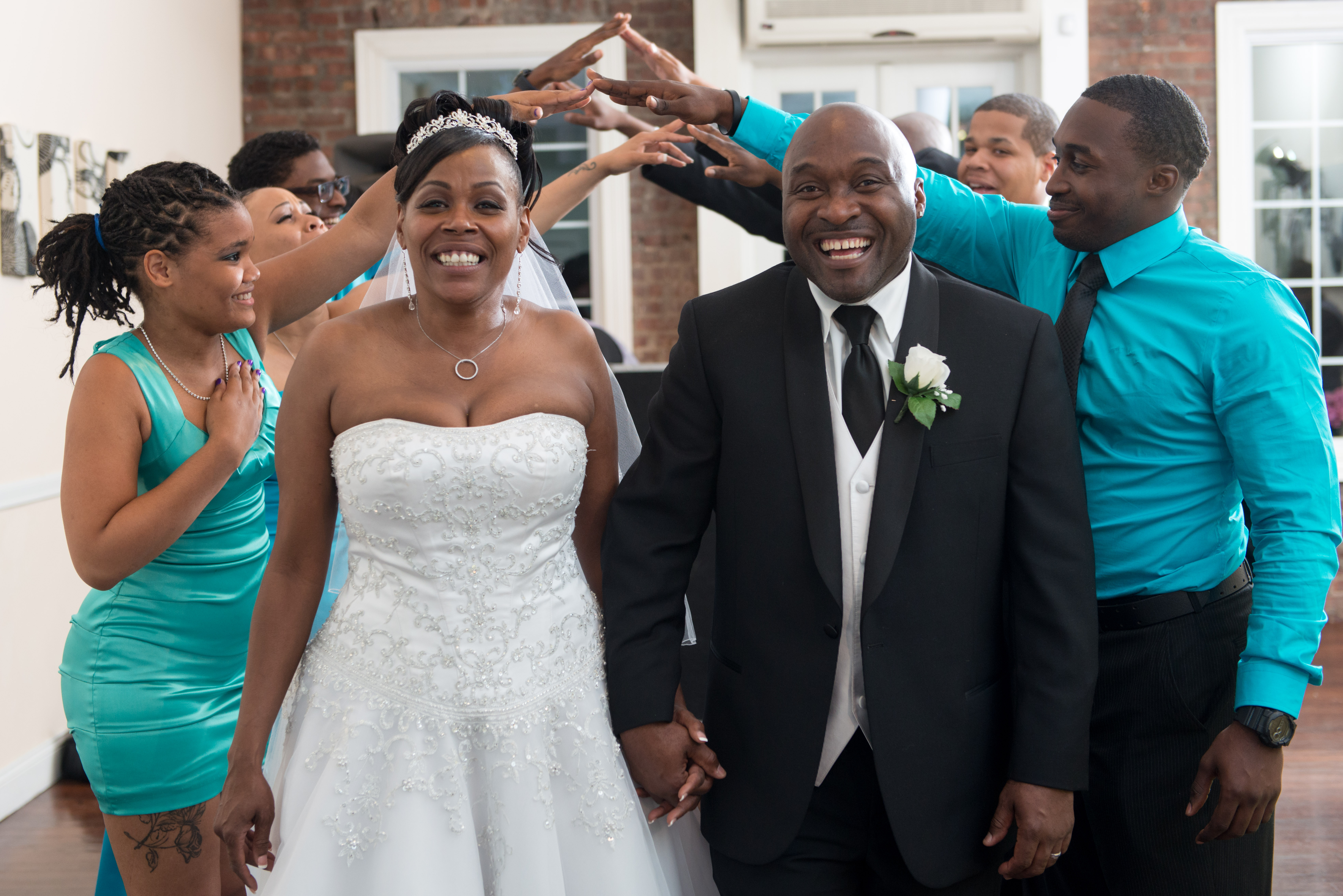 Planning a City Hall Wedding?
Are you planning to get married at City Hall?
Many couples are opting for City Hall weddings but still want someplace to have a simple, intimate celebration with their closest family and friends.
We can help with hosting a private reception just for you. It is your special day after all.
What People Are Saying
"The venue itself is really nice & cozy, a perfect setting for our intimate outdoor to indoor wedding. It was set up beautifully thanks to Dhanny, who worked well with us & with the vendors. She also made sure there was a really good flow to the event & guided us with each step. The servers were friendly & professional, always going around making sure the guests had what they needed. Chef prepared a great meal!" – Tanya, 11/3/17
"When I first found my kitchen, it was because my husband and I were looking for something affordable and close to home. When we walked in and got to meet Dhanny and joe, it was a done deal. We felt how genuine they both were in making our day exactly that, OURS. Not only did we find what we want, everything was exceptional and above expectations.
I was planning a wedding on my own and I couldn't have asked for anyone better to have my back. Dhanny had all the answers and was super supportive for what my vision was." – Anna, 8/26/17
"My now husband and I loved My Kitchen. Dhanny and Chef are amazing. We wanted a small event that still felt very much like a wedding. Dhanny was very helpful and her staff was amazing.
The service was amazing. Very pretty, exactly what we wanted. Dhanny was so attentive. Every detail was setup just the way we wanted." – Annie, 7/1/17
Your Wedding
Start Planning Today
Please share as much information as you have available. This helps us reply to you more accurate.
It's ok if you haven't chosen a final date as yet. You can give us a tentative date and we'll start with that.
If you have any special requests including dietary restrictions please include them in the comments below.